Commentary: Infrastructure investment will pave South Carolina's road to recovery
Commentary: Infrastructure investment will pave South Carolina's road to recovery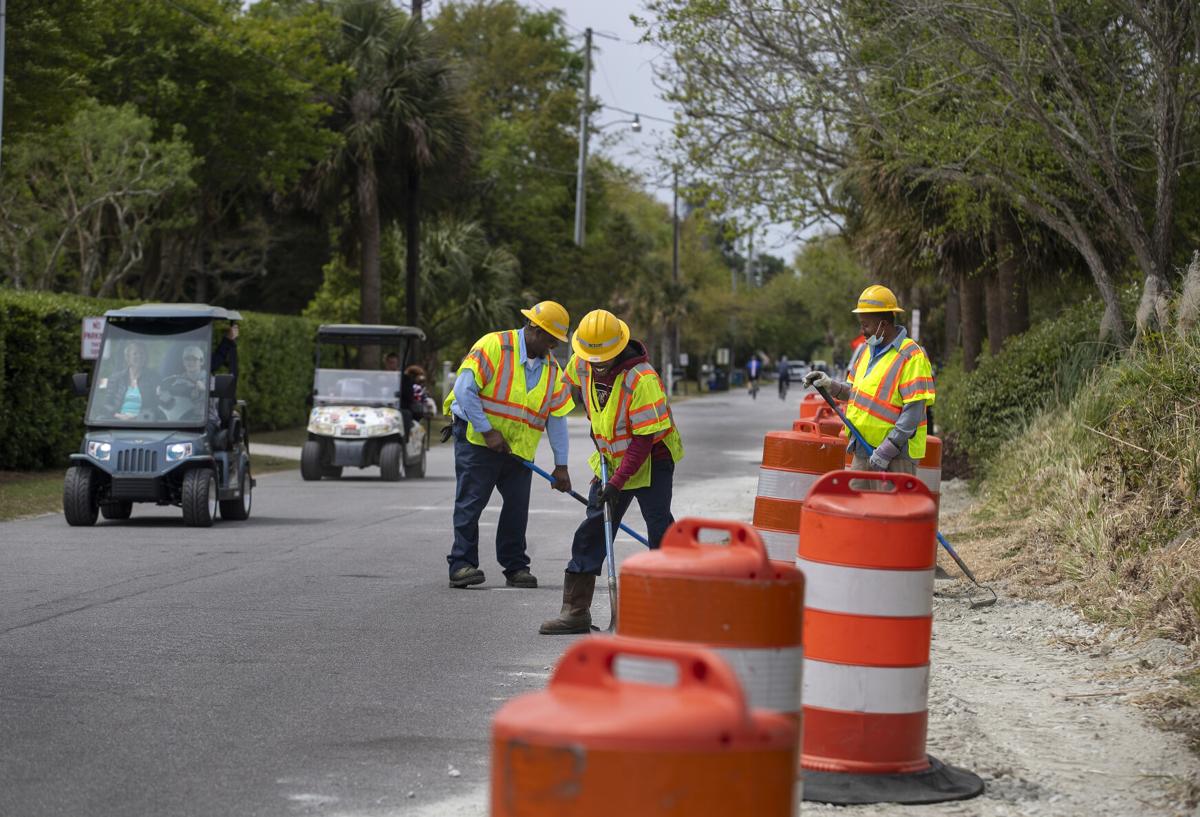 Crews from the S.C. Department of Transportation do road work on Sullivan's Island earlier this year. Grace Beaham Afford/Staff
The road to economic recovery in South Carolina has been bumpy. Labor participation in our state continues to be one of the worst nationally. However, that road can be a lot less bumpy, newly paved even, if our elected leaders can get the Infrastructure Investment and Jobs Act across the finish line.
The bipartisan, fiscally responsible legislation recently passed by the U.S. Senate will modernize our infrastructure and boost our economy. It will also benefit our state's manufacturing sector, which when healthy creates a ripple effect bringing job creation and investment across our communities. For example, the Manufacturing Institute found that each dollar's worth of manufactured goods creates another $1.34 of value elsewhere in the economy, the largest multiplier of any sector.
An investment of this kind in our infrastructure would come at the right time. Consider that there are more than 1,700 bridges and more than 7,290 miles of highway in poor condition here. Or that over the past decade, our commute times have increased by 7%. Each S.C. driver pays $625 a year due to driving on roads in need of repair. We're paying more money to spend less time being productive at our jobs or with our families at the dinner table. Compounding this is the fact that our state is growing — a lot. Newly released data from the U.S. Census show that South Carolina is the 10th-fastest growing state in the country. While that growth can be good for our economy, it's not good for our roads and highways.
That's why this bill is right for us. From generational investments in our roads and highways to bridges and backroads, most of this bill is the meat and potatoes of infrastructure improvement. This includes $4.6 billion for federal-aid highway apportioned programs and $274 million for bridge replacement and repairs in South Carolina over the next five years. We are about to make a down payment on our economic competitiveness in the 21st century.
This is very good news for equipment manufacturers in our state, which support 35,100 jobs in South Carolina and add $3 billion a year to our economy. S.C. equipment manufacturers build the pavers, rollers, graders and more needed to make any investment in our infrastructure reality. These are above-average paying jobs too. For example, a trained welder can make up to $25 an hour with full health and retirement benefits.
With this legislation in place, more job seekers could reliably provide for their families, and not just in South Carolina. According to a recent analysis released by the Association of Equipment Manufacturers, almost 500,000 U.S. manufacturing jobs could be created within the next few years thanks to this generational investment in our infrastructure. More than 100,000 equipment manufacturing jobs also would be created.
Add all these benefits up, and passing the Infrastructure Investment and Jobs Act means a good deal for South Carolina and our country.
U.S. Sen. Lindsey Graham, R-S.C., got it right when he voted in support of the infrastructure bill this month. Once the U.S. House brings this legislation up for a vote, it'll be our U.S. representatives' turn there to show their support. It is the right decision for families, our economy and a more prosperous South Carolina future.
Glen Calder is executive vice president of operations for Mauldin Paving Products/Calder Brothers Corp., headquartered in Taylors.